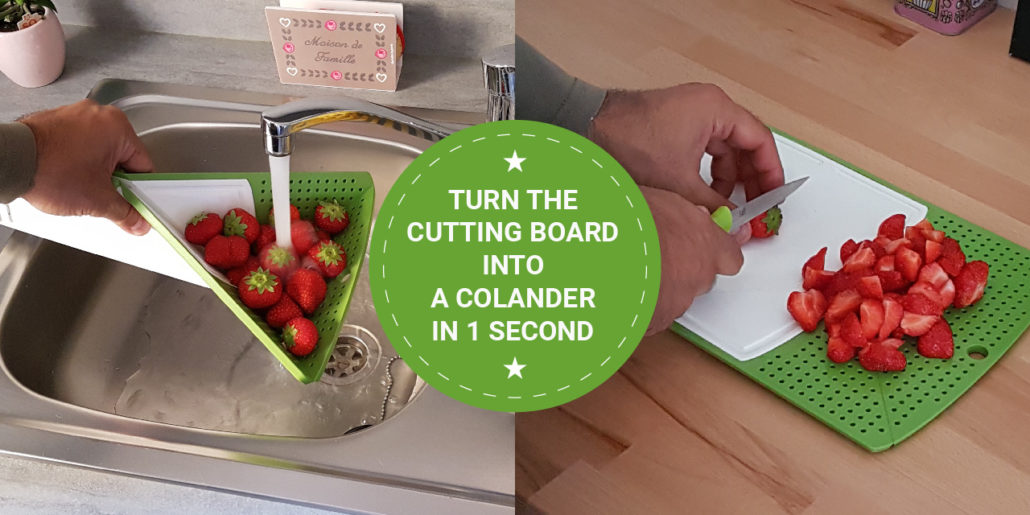 The Oriboard is a new revolutionary multifunctional cutting board.
The idea of the Oriboard is born to help you to cook faster, easier and with more fun.
This cutting board turns into a colander in less than a second making it almost magical. It can cut vegetables, rinse fruits, drain pasta, pour sliced ​​mushrooms in a pan, etc., avoiding the use of many utensils to prepare a simple meal.
Convenient, the size of the drip tray can be adjusted according to need.
The advanced version will have a zest grater, a bottle opener and a system allowing it to remain in the strainer position without holding it. With a thickness of 7 mm, the Oriboard takes up very little space for easy storage.
It goes into the dishwasher, is very easy to wash and can hang from a hook. The material used is food safe and designed to mark slightly to wear so as not to blunt the blades of knives.